10 Natural Home Remedies for Cough
Natural remedies for cough includes taking honey, eating pineapples, taking peppermint leaves and oil, using salt water gargle, drinking ginger tea, taking turmeric in milk, eating raw garlic, taking lemon, using aloe vera gel, and using steam inhalation.
We've all been subjected to the annoying effects of a cough from time to time, regardless of how strong our immune systems are. However, not because you experience a cough means that you need to suffer from it for days or even weeks, when all you need to do is make use of effective home remedies that can be found in your kitchen right now. Not sure what to look for? Then you're in luck! After reading this you will never suffer from a pesky cough longer than you have to again!
10 Natural Home Remedies for Cough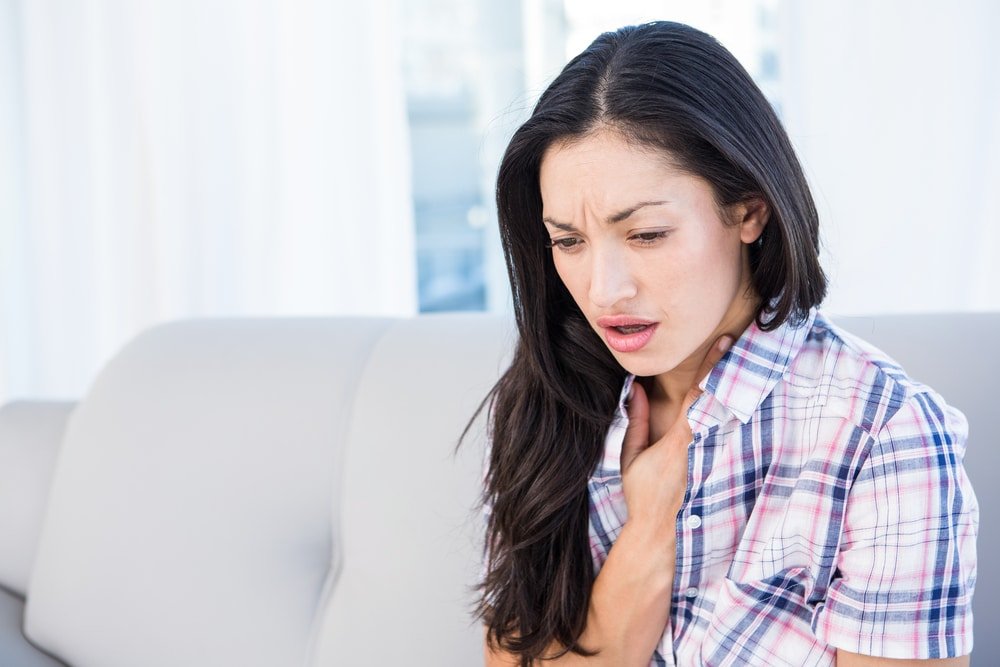 1. Honey
When it comes to home remedies, honey ranks right up there with the best of them. It has been used for centuries in traditional medicine and is likely one of your grandma's go to remedies to treat anything. As it turns out, honey really is effective in helping to manage the symptoms of cough, at least according to the results of one study, which proved it to be just as effective and some commonly used over the counter preparations to treat coughs. Best of all? It's very cheap and widely available the world over. It's even easy to make your own home remedy consisting of honey, by mixing two teaspoons of honey with a bit of warm water and lemon. Then, all you need to do is drink it as needed for relief of your itchy throat and cough symptoms.
2. Pineapple
We won't be surprised to learn that you've never heard of pineapple as a cure for coughs, but studies have shown that the pineapple is exceptionally effective in helping to treat symptoms of cough. This is believed to be thanks to the presence of an enzyme in the pineapple known as bromelain which helps to suppress coughs
It also has ability to reduce mucus production as well. Of course, pineapple is also a rich source of vitamin C, which is well established to decrease the time you spend recovering from an illness. It is even believed that pineapple can help to relieve sinus pressure and other associated symptoms of a sinus infection. Just use cautiously if you are currently consuming prescription medications such as antibiotics, by consulting your physician first.
3. Peppermint Leaves and Oil
No list of natural homemade cough preparations would be complete without the inclusion of peppermint. And why not? Peppermint is one of the best natural remedies when it comes to treating coughs thanks to its ability to loosen mucus and also soothe itchy dry throats that often cause coughs.
In addition, peppermint can also help clear the nasal passages so that you breathe easier and reduce drying out of the respiratory tract that may contribute to coughs. Simply add a few drops of peppermint oil to warm water, place on a washcloth and apply to your forehead, or, consume a drop along with some honey and lemon for expectorant properties. Just be sure not to and too many drops of water for consumption and it can be very irritating if used undiluted.
4. Salt Water Gargle
While many people underestimate the effectiveness of the old school salt water gargle, to this day it remains a very effective option for treating coughs; especially those that are dry in nature. You can start using it now, as its preparation is extremely simple. Just add a quarter to half teaspoon of table salt to 8 oz. of warm water and gargle for about 30 seconds. Frequent use of salt water gargles while you have a cough can help to reduce bacterial density and promote recovery and cough suppression.
5. Ginger Tea
Ginger tea is another old school classic that remains a viable alternative to this day. Ginger possesses strong anti-inflammatory properties which can help to reduce inflammation of the airways regardless of whether that be from an infection, or due to the actions of allergens on the respiratory tract. You can either make use of ginger juice, or grate a small piece of ginger and add to warm water. Then, you may sweeten it with a bit of honey for taste if so desired. When it comes to using ginger, more is not always better, as just a little bit is needed for its cough suppression abilities. You can store any excess made in the refrigerator for use at a later time.
6. Turmeric in Milk
For centuries turmeric has been used in India and China as traditional medicine. Today, its utility is being caught on by the West, where it's used in supplemental form is growing in popularity every day. Not surprisingly, turmeric is very effective in helping to manage symptoms of colds, including cough, thanks to its antibacterial and anti-inflammatory properties. As the name suggests, turmeric milk is actually turmeric powder added to milk. But not cow's milk, as cow's milk is actually contraindicated while having a cough as it increases mucus production. Rather, it is best to use goat's milk since it does not have this effect on mucus production. You can also dissolve the turmeric powder in a small amount of butter or coconut oil to improve its dissolution and subsequent bioavailability and absorption once consumed.
7. Raw Garlic
Eating raw garlic is one of the oldest remedies to treat coughs as it possesses both anti-inflammatory and anti-microbial Properties. Garlic possesses strong activity against the wide range of pathogens, both bacterial and viral in origin that can affect the upper respiratory tract. Plus, garlic is also a rich source of sulfur which can help to promote recovery from a cough. To use, simply place a small clove of garlic in the mouth, and occasionally chew a tiny bit of it. This is usually enough to help suppress a cough and boost your recovery. Taste too intense? You can also try crushing garlic and placing it in a bit of honey to make the taste more tolerable.
8. Lemon
Lemon is one of the most commonly used remedies to treat coughs, especially if they are dry in nature. Lemon exerts a soothing action on irritated throat and can help suppress coughs. Plus, lemon juice can help hydrate your throat minimizing the dryness that brings on coughing in the first place. To use, squeeze the juice of a small lemon, add to 1 or 2 tablespoons of honey and drink it. It also helps break up mucus and can relieve chest congestion in the process. As if you needed more reason to drink lemon, it is best used daily to improve your overall health.
9. Aloe Vera Gel
Aloe Vera gel is an extremely soothing remedy for coughs, which also possesses antimicrobial and anti-inflammatory properties. It is especially suited to dry coughs that are non-productive in nature commonly causes by allergens in the environment. It also possesses mild pain relieving properties which can help to make a sore throat more tolerable.
To make, simply cut a 2 to 4 in size section of the aloe Vera leaf and remove the clear gel contained in it. You can either consume as is, or add to a mixture of water and honey and sip throughout the day. Store in the refrigerator for convenience as a cool refreshing beverage to relieve your cough whenever you need it.
10. Steam Inhalation
Steam is surprisingly one of the more effective ways in relieving chest congestion and productive coughs, is it helps to relax the airways and promote the thinning of mucus which can easily be expelled via the nostrils and mouth. While is it only provides short-term relief, it is one of the easiest home remedies to enact right now. Plus, it's safety unmatched, and can be used in adults and children alike.
Conclusion
The next time you find yourself suffering through a cough there is no need to wait for a visit to the doctor before you get relief. Try some of these home remedies mentioned above, and in two days' time decide if you think you're getting better or not.