10 Home Remedies for Constipation
Constipation is one of the commonly found health issue troubling people in maintaining their daily health routine. A study shows that around 20 % of people visiting doctors have constipation as their major problem due to their imbalanced food dietary habits. Mainly, constipation is a problem characterized by a lesser rate of bowel movements in days or weeks.
The trouble it causes does not end here as it involves multiple unpleasant symptoms causing discomfort in digesting food, abdominal bloating and pain. Considering constipation as an increasing health problem, many natural ways can be adapted to reduce its negative effects on a daily routine. The given home remedies are extremely easy and kitchen friendly and can comfort you within hours.
10 Home Remedies for Constipation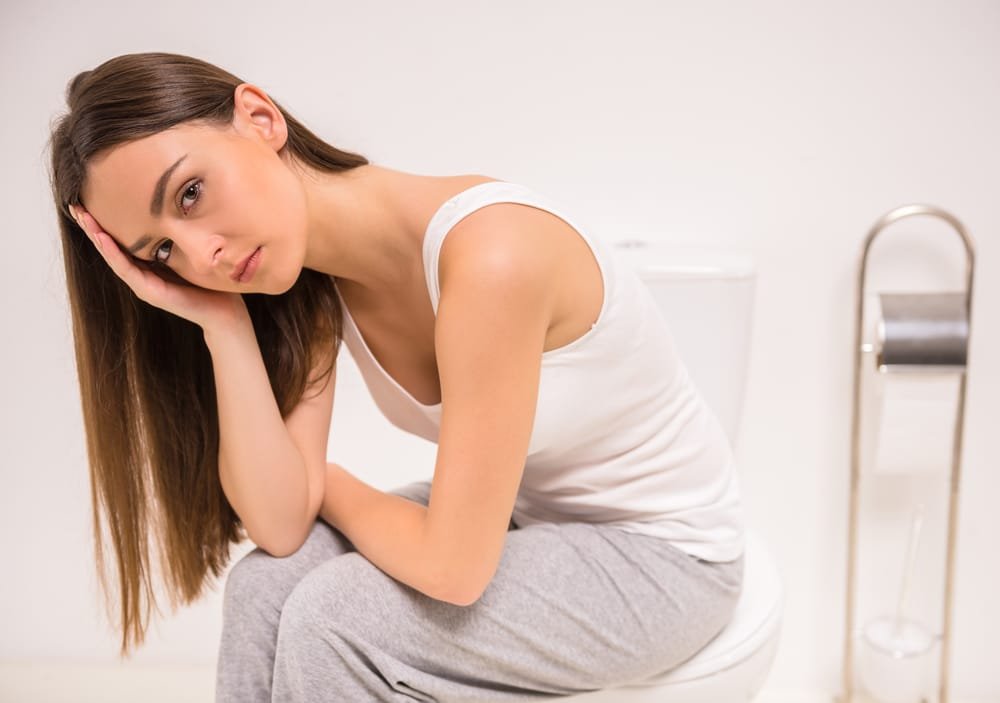 1. Wonders of Water
Dehydration is a major cause that can make a person constipated. To cure the problem, the simplest way is to increase the daily consumption of water. Scientifically, being hydrated is significantly substantial to ease and cure chronic constipation.  A well-hydrated body helps the hard food particles moving and enhances the process of digestion.
Studies suggest that drinking 2 liters water to treat constipation is necessary.  Drinking sufficient amount of water adequately helps food move to the colon and to pass smoothly. Thus, water is always in access of a person making it the easiest way to cure chronic constipation naturally. On the other hands, extra fluids other than water may lead to other health issues, so it is important to keep a check and develop an understanding which fluids are helpful for hydrating the body.
2. Adding Fiber to Your Diet
Consuming food that contains a good amount of fiber is certainly a good way to treat gastrointestinal disease like constipation. Fiber, according to the nutritionist is a pipe cleaner that scrubs particles of food waste from the digestive tract and also soaks up the water. Besides that, it increases the consistency of stool to be grabbed by GI tract to keep the movement of the bowl constant.
Adding 25 to 30 grams of fiber on daily diet plan regulates the metabolism and excretory system. Particularly, foods like cereals, lentil, oatmeal, barley, and vegetables are considered high in fiber. Adding these sources to the daily diet can surely make the stool softer to pass naturally.
3. Ginger and Mint Tea
Ginger and Mint are some of the proven home ingredients that can help in curing constipation by alleviating slew of digestion.   Consuming peppermint tea for this purpose can do wonders as it contains menthol having an antispasmodic effect that helps esophagus muscles (digestive tract) to relax and function appropriately. Similarly, the warming effect of ginger generates heat inside the body that ultimately speeds up the digestion process. Thus, taking both the ingredients in the form of tea not only adds taste but relieves constipation.
4. Benefits of Healthy Carbs
Food sources like avocados, nuts and olive oils are included in the category of healthy fats. The inclusion of these healthy fats aids in lubricating the intestine to ease constipation. Nutritionally, a combo of leafy salads with a dressing of olive oil and nuts is undeniably a good portion of food to comfort constipation. Moreover, these healthy fats complete your balance diet meal and keep you fit and lessen your struggle with weighing scale.
5. Use of Lemon Water
Lemon juice is one of the great stimulants that can treat constipation with it strong nutrients like citric acid containing vitamin C. Drinking lemon juice with warm water doubles the effect by flushing out the toxin from the body. It boosts up the metabolism rate and provides constipation relief.
To add to it, nutritionists believe that adding lemon tea in your morning meal helps not only treating constipation but increases your natural thirst to drink water. However, consuming lemon juice more than a required amount can harm the other organs leading to the other severe health problems. Therefore, the doctors only prescribe the required amount.
6. Daily Consumption of Coffee
To speed up metabolism to excrete excessive waste, coffee is considered the good source that can increase the frequency of the bathroom visits. The presence of caffeine in coffee and other tea like liquor stimulates the function of digestion and colon. On the other hand, the diuretic effect of coffee has to be taken into consideration as it can worsen the constipation problem.
7. Speed Up Digestion through Raisins
Nuts are rich in fiber, and a handful quantity of raisins in the daily diet is believed to help indigestion. The tartaric acid present in raisins produces a laxative effect that improves the function of the colon. As a study suggested, consuming two ounces or a small box of raisins per day strengthens the process of digestion and soften stool to be excreted out. Having a bowl of gut-soothing probiotics like yogurt with a handful of cherries, raisins, and apricot is a great way to treat constipation.
8. Castor Oil Can Do It for You
This natural home remedy has been using and treating people for generations.  Castor oil is primarily known as a laxative that helps in breaking down the components for further movement. Nutritionists recommend one to two tablespoon daily intake of it and results can be seen within eight hours. This laxative stimulates the function of both small and large intestine. (Safety measure)
9. Cure It with Prunes
Fiber is considered one of the exceptional sources to cure this gastro-intestinal problem as it is fiber-rich fruit.  Adding prunes in the daily diet makes it a go-to home remedy that greatly helps in the process of digestion. Moreover, prunes contain some compound nutrients which triggers and stimulates the intestinal contractions and makes the person want to excrete. Seeing the other side, it is significant to take an appropriate quantity of prunes to be used in the daily diet as excessive use may cause bloating and gastro pain. Adding figs with prunes may lessen the chances of getting bloated.
10. Sweat and Excrete
There is nothing better than making body movements to get the food digest naturally.  Daily exercise of approximately fifteen minutes including walking and running can help in moving the food in digestive tract more quickly. Experts suggest walking after taking meal fades away the feeling of drowsiness and give a jump-start to the digestive process ultimately curing the symptoms of constipation by limiting the water absorption from the stool.
Conclusion
In a nutshell, it is important to understand the causes of constipation to treat it in a right way as it is one of the uncomfortable problems. However, before treating constipation's potential cause with the medicines, these aforementioned natural home remedies are definitely to be tried as they are accessible, easy and have no harmful effects with significant relief.